Pressing questions: Has each team addressed needs entering season?
Training camp was a wakeup call for a lot of teams. See how each franchise addressed pressing needs heading into the season.
When training camps opened, all 32 teams had major questions they hoped to get answered.
Some teams spent the summer answering the questions, or addressing issues, but some did not. The teams that answered them best are the ones who should be improved. Those that still have them hanging over the roster might see it impact the won-loss record.
Here's a look at the pressing questions all 32 teams had heading into camp, with a look at whether they did a good enough job addressing the problems.
Have the Cardinals fixed the offensive line?
Answer: Maybe
The offensive line suffered a hit in the preseason when rookie guard Jonathan Cooper was lost for a time with a broken leg. He had impressed in his time as a starter. So they head into the season still unsure about the their front, although it will be improved over a year ago. Eric Winston will help at right tackle and Levi Brown is back at left tackle.
Have they made progress on the rebuilt offensive line?
Answer: No
The right side of their line is still a major worry. They had Mike Johnson work with the first team for much of the offseason, but he was lost for the season in camp. That put Lamar Holmes into the lineup. He struggled at times, which could be why the Falcons signed Jeremy Trueblood on Tuesday. The Falcons still think Holmes has the ability to be a quality starter, but he has to make a big improvement quickly.
Did they find someone to replace Anquan Boldin in the middle of the field?
Answer: No
When they traded Boldin to the 49ers, they expected Dennis Pitta to take over as the threat in the middle of the field. When he was lost likely for the season, it left a huge void on the offense. They signed Dallas Clark, but what does he have left? Somebody has to emerge as a middle-of-the-field threat. Could it be Brandon Stokley?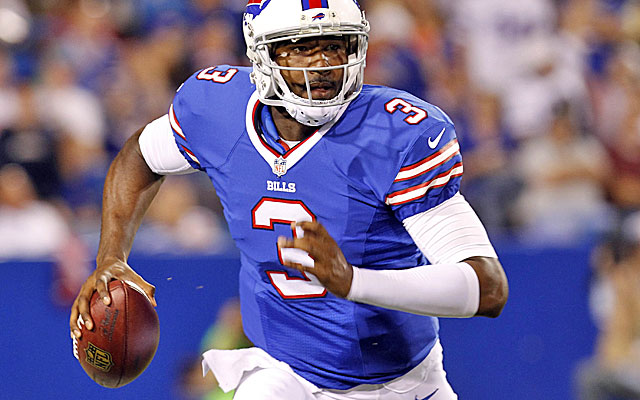 Have they settled the quarterback spot?
Answer:  Maybe -- at least for the long term
They opened camp with an open quarterback battle, but Kevin Kolb couldn't stay involved because of concussions. That left EJ Manuel, but he got hurt too. He will start against the Patriots this week, but he appears to have a long way to go to get to a quality level. I doubt he follows the early success the young quarterbacks had last season.
The shaky secondary of 2012 was a concern heading to camp. So did they fix it?
Answer: No
They think they are better, and coach Ron Rivera praised his young guys to me in camp, but I am not so sure. One starting corner will be Captain Munnerlyn, who started last season. The other starting corner will be either Josh Norman or Josh Thomas. That's a questionable group. Mike Mitchell brings toughness at safety, but he can be too aggressive at times. The pass rush better be good.
Did they fix the offensive line?
Answer: Maybe
That's still a good question. They will be starting two rookies on the right side. Guard Kyle Long, the team's first-round pick, has done some good things in the preseason and Jordan Mills, a fifth-round pick, beat out two veterans for the right tackle spot. It's risky starting two rookies in an opener, but if they're the best guys they should play. The left side will be improved with Matt Slauson and Jermon Bushrod, but there are still worries ahead for Jay Cutler with the uncertainty of having a shaky right tackle.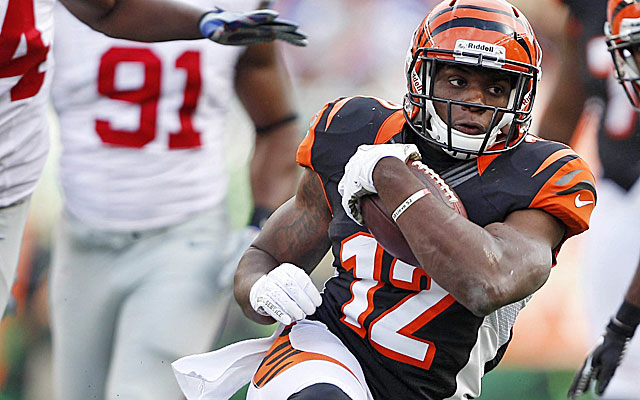 Will they find help for A.J. Green in terms of weapons?
Answer: Yes
There is no one guy, but there are a group of young players who will liven up the offense. Mohamed Sanu has impressed this summer and is the No. 2 receiver after missing time as a rookie last season. The additions of first-round pick Tyler Eifert at tight end and Giovani Bernard at running back will help give the Bengals some different looks on offense. Andy Dalton has a lot of different threats to play with now.
Are they comfortable with Brandon Weeden at quarterback?
Answer:  Yes, for now
Weeden impressed in the preseason to help make some believe he could be the guy. Weeden showed a much better feel for reading the field in the preseason than he did as a rookie. He seemed comfortable in Norv Turner's offense. I would say the answer is yes -- at least until he has a bad game.
Is the middle of the line, which was a disaster in 2012, improved enough?
Answer: No
They could be better, but haven't looked like it so far. Rookie Travis Frederick will start at center, and he should be an upgrade. The guard spots are both manned by so-so players, no matter who starts. Ronald Leary, who is battling an injury, and Mackenzie Bernadeau are just guys, which is why they signed veteran Brian Waters on Tuesday. He won't play against the Giants. Tackle Doug Free has been working at guard as well and could start there until Waters is ready. Tony Romo needs room in the middle to throw. That has to be why the Cowboys even considered signing a veteran in camp.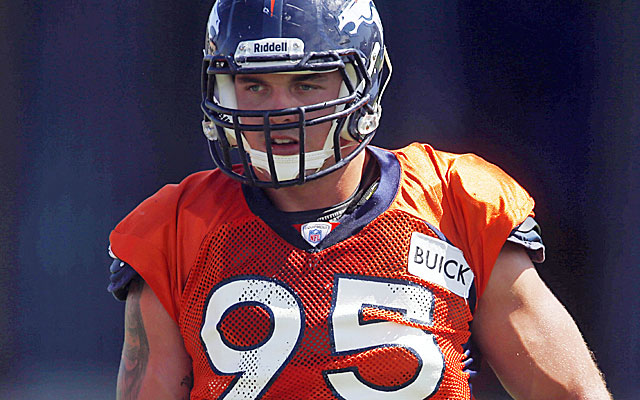 Is the pass rush still dominant?
Answer: No
They thought it would be tough when they blew it and let Elvis Dumervil leave, but now it's even tougher with Von Miller suspended for six games by the NFL. It will be up to defensive coordinator Jack Del Rio to come up with schemes and fronts to try and get pressure now. They don't have a guy who can just line up and win consistently with those two not on the field. Keep an eye on Derek Wolfe.
Have they fixed the secondary?
Answer: Maybe
They opened camp with Ron Bartell at corner, and he was cut this week. That leaves Chris Houston and rookie Darius Slay as the starters. Houston is solid and Slay has talent. They also picked up veteran Rashean Mathis as a free agent. He can play corner or safety. In a division with Aaron Rodgers, they have to play better. If Slay is the real thing, and he looks it, the secondary could be better, but rookie corners take their lumps.
Did the shuffling of the offensive line pay off?
Answer: TBD
It looked like it might have worked, but Bryan Bulaga was lost for the season with a torn ACL. So after moving from the right side to the left side, his injury left a big hole on the Aaron Rodgers' backside. Rookie David Bakhitiari will start there, and he has to be a little concerning, but I think he will be a good player. Josh Sitton has also moved from the right guard spot to left guard, and he said it's been an adjustment.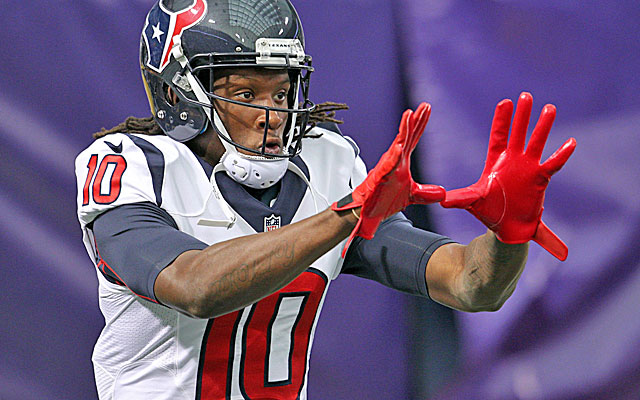 Have they done enough to complement Andre Johnson in the passing game?
Answer: Yes
If rookie DeAndre Hopkins is healthy, it's a yes. Hopkins suffered a concussion, but before he did he showed well in camp and in the preseason. The Texans coaches and players were raving about him all summer. He just has to be on the field. He looks like a veteran.
Is the offensive line better?
Answer: Yes
Andrew Luck took a ton of shots last year, which can't happen again. So the improvement of the offensive line was a must. They added some players in free agency, and the first-team line looks improved. But it has to grow some to be considered a good one.
Is the quarterback position settled?
Answer: No
This season is all about building to something for the future, but the biggest issue is whether that future will include quarterback Blaine Gabbert. He showed improvement to win the job in the preseason, but then suffered a hairline fracture of his throwing thumb. He is expected to start against the Chiefs, but he will play looking over his shoulder for a while.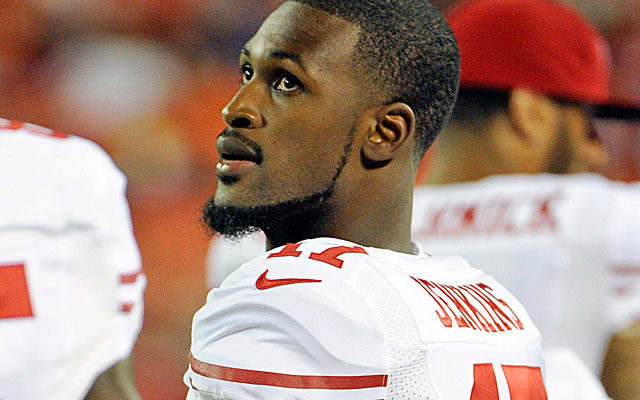 Is there enough outside opposite Dwayne Bowe?
Answer: No
The Chiefs thought it would be Jonathan Baldwin, but he disappointed and was traded to the 49ers for another disappointing receiver, A.J. Jenkins For now, the starter is Donnie Avery, who comes over from the Colts. He has speed and can get down the field, but can he give the Chiefs what they need outside?
They let left tackle Jake Long leave, so has Jonathan Martin alleviated the concerns at that spot?
Answer: No
Martin had a rough go of it in camp and at times during the preseason after he moved from right tackle to the left side to replace Long. He has to play better than he showed so far this summer.
Have they improved the passing game?
Answer: No
They've added some weapons, but it didn't look much better in the preseason. Christian Ponder didn't do a lot down the field, and that has to be concerning. The Vikings have given him threats, and now it's on him to take the steps forward.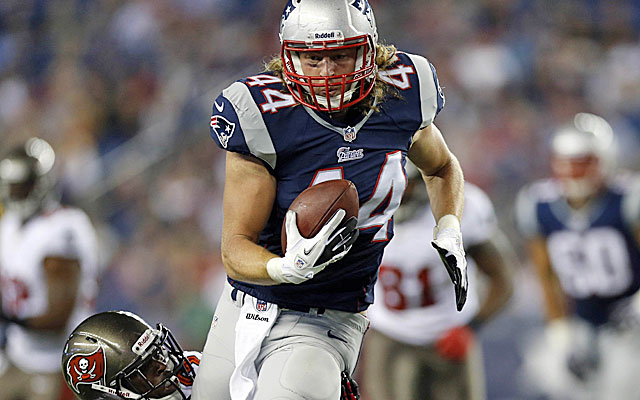 Are there enough weapons in the passing game for Tom Brady?
Answer: Yes
When camp opened, Rob Gronkowski was out with a back injury and Aaron Hernandez was long in the rear-view mirror, leaving major questions in the passing game. What happened was what needed to happen: Young players stepped up. Rookie tight end Zach Sudfeld had a good preseason and young receivers Kenbrell Thompkins, Aaron Dobson and Josh Boyce did some good things. Brady will be just fine with this group -- even more so when Gronkowski is back playing.
Is the outside pass rush good enough for the move to the 3-4?
Answer: No
The move to the 3-4 under Rob Ryan meant they had to find some outside edge rushers. The loss of Victor Butler and Will Smith to season-ending injuries put a real damper on that. It's up to Junior Galette, Martez Wilson and Parys Haralson to get the outside rush. One of those three has to emerge as a 10-sack player. If not, the defense will have big problems, even with improvement by defensive end Cam Jordan.
Do they look to be getting back to their dominant defensive ways, led by the front four?
Answer: No
That question can't really be answered until Jason Pierre-Paul gets close to being 100-percent after back surgery. He has made progress, and could play in the opener, but how far along is he? The Giants also need Justin Tuck to return to his 2010 form after two down seasons.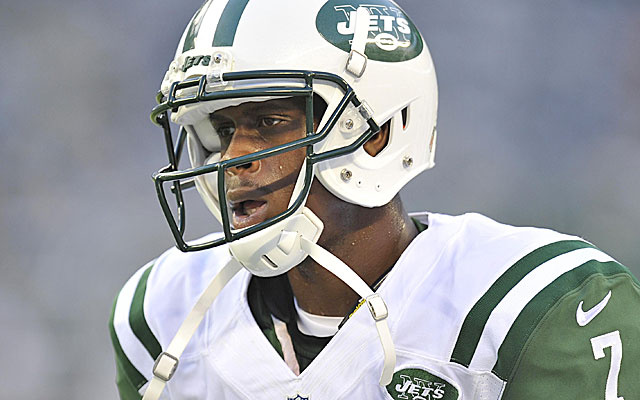 Are they good enough at quarterback?
Answer: No
This is question that won't be answered until October at the earliest. Even the circus that went along with it didn't overshadow the poor play by the position. Rookie Geno Smith will start the opener, but some of that might be because Mark Sanchez is hurt. Maybe Matt Simms, who did some good things, could be the guy. Brady Quinn? Who knows? The Jets don't even know.
Are they good enough at quarterback?
Answer: No
When the preseason started, there was talk it was Matt Flynn's job. There was even some thinking that maybe rookie Tyler Wilson would get in the mix. Well, Flynn lost the job to Terrelle Pryor and Wilson was cut. Pryor gives them more flexibility because he can move around behind a questionable offensive line. It's smart to start him, but the question as to whether they are good enough is a no for now.
Will Chip Kelly's system work?
Answer: Yes
That was the overriding theme of this team heading into the preseason. The preseason was a way for Kelly to show off the tempo he will use. He might have to cut down on some of the runs, but the pace and the spreading out of defenses will work. Kelly is a top-notch offensive mind who is willing to take chances. I like that, even if I don't like his quarterback being exposed at times.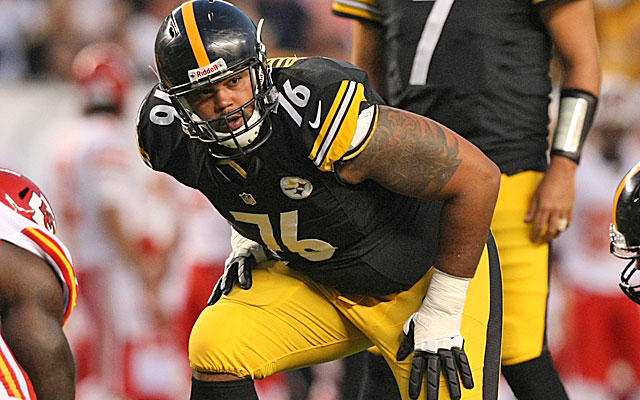 Will the offensive line be improved?
Answer: Yes
They had a horrible unit last season, and thought it would be much better in 2013. But there were times in the preseason when it sure didn't look like it. They struggled in games. I still think it will still be an upgrade over 2012. The question becomes how improved will it be? The key will be play of young left tackle Mike Adams.
With Steven Jackson gone, do they have enough in the backfield?
Answer: Yes
The Rams love Daryl Richardson. He is quicker to the hole than Jackson was last season, and it showed on tape. Richardson isn't a big back, so he will need to get some relief at times, but he can handle 20 carries in the offense. I think he will be 1,200-yard rusher.
Have the Chargers improved enough up front on the offensive line?
Answer: No
The offensive line was terrible last season, and now heads into this season with two new tackles. Rookie D.J. Fluker will start at right tackle with King Dunlap winning the left tackle spot. Dunlap has struggled at times in his career with pass protection. That's not a problem you want heading into the season with a relatively immobile Philip Rivers.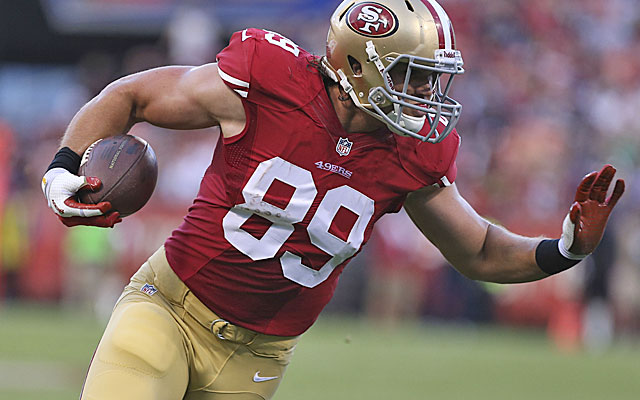 Is there enough good receivers outside for Colin Kaepernick?
Answer: No
The addition of Boldin will help the receiving group, but what else to they have? Rookie Quenton Patton showed well in the preseason and I think he will eventually be the other receiver opposite Boldin. He better come on fast. Look for a lot of Vernon Davis early. Rookie Vance McDonald flashed at times as well.
With Percy Harvin hurt, are their outside weapons good enough?
Answer: No
Who does Russell Wilson have to throw it to? The answer from the Seattle fans is the same guys as last season. Yeah, but is that good enough? Why did they give up so much to get Harvin if it was? I still think there is great concern about the outside threats in their passing game. Who's the go-to guy?
Is Darrelle Revis the same guy?
Answer: TBD
We keep hearing how he's back from his torn ACL, but until he gets on the field and plays in a real game, we have no idea. There are a lot of things a corner has to do in a game that he won't do in practice. So we won't know where Revis is for a month or so.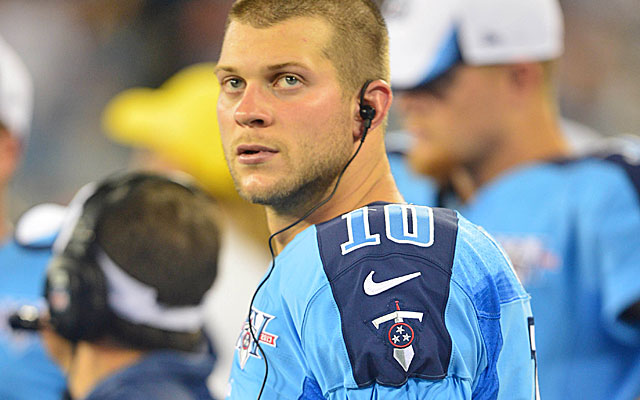 Is Jake Locker the guy at quarterback?
Answer: TBD
Locker will get this season to show he can be the guy, and he did some good things this summer, but the consistency from play to play has to be better. If he's not the guy, the Titans will be drafting one next spring.
Is Robert Griffin III the same guy in terms of health?
Answer: TBD
Who knows? He will start the opener this week against the Eagles, but how far along he is in his return from a torn ACL is still not known until he plays a game. We keep hearing how he's back and he will start the opener, but how far along is he in his battle back from a blown ACL? Can he do the same things?
The Cowboys legend admits he's not on 'great' terms with the Cowboys suspended running bac...

Here's the latest information on injured Steelers linebacker Ryan Shazier

The Titans quarterback has had a frustrating season but maintains that's not an excuse for...
The Seahawks defensive lineman almost ended up in the stands fighting Jags fans last Sunda...

The Colts quarterback has been out of the country since mid-November

The MVP candidate is fresh off a successful surgery for a torn ACL