2013 Offseason Report: Houston Rockets
Over the next month, CBSSports.com's Eye On Basketball will take a team-by-team look at the 2013 NBA offseason. We continue with the Western Conference runners-up, the Houston Rockets.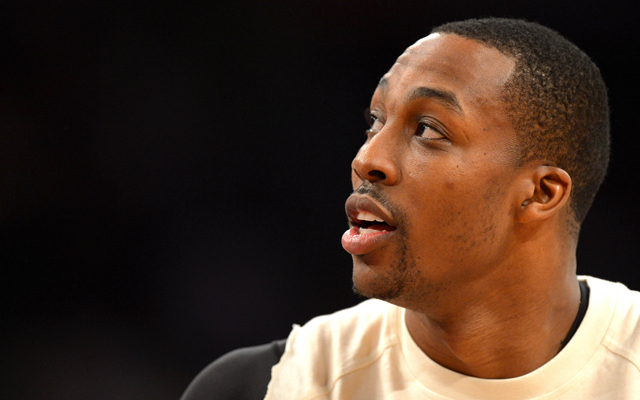 Over the next month, CBSSports.com's Eye On Basketball will take a team-by-team look at the 2013 NBA offseason. We continue with the Western Conference runners-up, the Houston Rockets.
How they finished 2013
It took an injury to Russell Westbrook to give them life, but the Rockets flirted with NBA history in trying to climb out of a 3-0 playoff series hole. In the end, Kevin Durant was too much and the Rockets fell in six games, but the young team certainly showed something, pushing the Thunder with their pace, athleticism and energy. 
And really, even getting to the postseason was quite an achievement. 
Their regular season finished 45-37, which was good enough for the No. 8 seed in the West. They had the opportunity to climb as high as possibly sixth, but a sluggish finish had them nearly slipping out of the postseason picture altogether. 
But they got in, and it capped a really positive season. James Harden as a primary scorer was a smashing success, Chandler Parsons bloomed, Jeremy Lin settled into his role as the season went along and they found quality contributions from other areas. The Rockets were one of the youngest teams in the league a season ago, and appeared to be one of those young teams on the rise. It was almost like they were missing something. Something big...
Offseason needs
The Rockets have been steadily building by turning something into something else, by improving a roster piece by piece. The first step was acquiring James Harden, but they still needed more. This is a young roster with lots of talent, but in today's NBA, one star isn't enough. 
So their need? Their need was Dwight Howard. They were all in on him from the beginning and were willing to completely sell out to get him. If that meant dealing draft picks to clear cap space, if it meant waiving players, if it meant anything related in their hunt for Howard, they were willing. 
Rockets' general manager Daryl Morey takes a very analytical approach to roster building, but he hasn't been shy about one thing: To win in the NBA, you need stars. Grabbing Harden was the first one he really had, a true building block kind of player. But to get to an elite level in the NBA, one star is just a start. So Howard was everything to the Rockets. 
Not to say if they didn't get him that everything would've been terrible. They still have a solid core of Harden, Lin and Parsons with premier defender Omer Asik inside and some good role players around.
Still, their need was Howard. He was Plan A, B and C this offseason. Fail there, and it was going to be back to the drawing board. 
The draft
They basically bailed on the draft in order to acquire James Harden, and make room for Dwight Howard. In the end, they had one pick, the 34th overall and used it to selected point guard Isaiah Canaan. 
Canaan played for Murray State and was an exceptional college player, but it's unlikely he'll have much of an impact for the Rockets. With Jeremy Lin in place and Patrick Beverley's stock rising behind him with Aaron Brooks also on the roster, there's not a lot of room for Canaan. He'll likely spend a lot of time with the Rockets' D-League affiliate but could end up being a role player in the future for Houston.
Free agency and trades
It was no secret what the Rockets' plan was entering free agency, but there were questions around how they would make it happen. Specifically in that, they needed to clear as much salary space as possible.
One key step in that was exiling Thomas Robinson to his third team, something the Rockets had a curious amount of trouble accomplishing. Eventually, they sent him to Portland which carved valuable cap space out, which freed up necessary space to aid in signing Howard.
Howard was the prize, but afer putting together a roster with stars like Harden and Howard, other veterans want to join. So the Rockets had the pleasure of getting to pick veteran minimum players to fill out the roster. Francisco Garcia signed a minimum deal, Marcus Camby did the same after being bought out by the Raptors, the re-signed Aaron Brooks and Omri Casspi was added as an extra swingman.
Overall grade and accomplishments: A+
They landed the big fish. What else is there to really say? They got the best available free agent (since Chris Paul wasn't really "available") and a franchise-altering kind of player. 
But check this: Morey turned Kevin Martin, Jeremy Lamb, ostensibly Steven Adams into James Harden and Dwight Howard. That's good, right? That seems good. His blueprint for building wasn't about drafting and developing, it was being the most opportunistic general manager in the league. When there was a chance to capitalize on a player, Morey did it, and did it in a way that opened more doors in the future. 
Nobody is crowning the Rockets yet as there are still a few roster issues to solve, like where does Asik fit and if they need a little more bench help. They're a contender, but they certainly aren't a favorite. The West is as rugged as ever, with top level talent on teams six or seven deep. 
But by adding Howard, the Rockets accelerated their development. They aren't up-and-coming anymore. They're here. 
The speculation has been rampant, but seeing James in purple and gold is far from a sure t...

Andrew Bogut and Corey Brewer talked to CBS Sports about Ball's reserved personality

Instead, the Hornets eventually moved to New Orleans
Galin Dragiev has his finger on the pulse of Cavs basketball and just locked in a play for...

Coming off a win over the Spurs, the last-place Mavericks will try to get another upset victory...

SportsLine's Mike McClure, a DFS pro with more than $1M in winnings, gives optimal lineup...